The Harrisburg Symphony Orchestra will present inspiring symphonic performances and educational programs for audiences of all ages, thereby fostering an appreciation for and knowledge of music to enrich the cultural life of Central Pennsylvania. We share with you the HSO Annual Report to highlight how our mission is brought to fruition each year through the combined efforts of the HSO Board of Directors, staff, musicians, and volunteers.
For more information, please contact Cheri Comasco, Director of Development, at ccomasco@harrisburgsymphony.org or (717) 612-4964.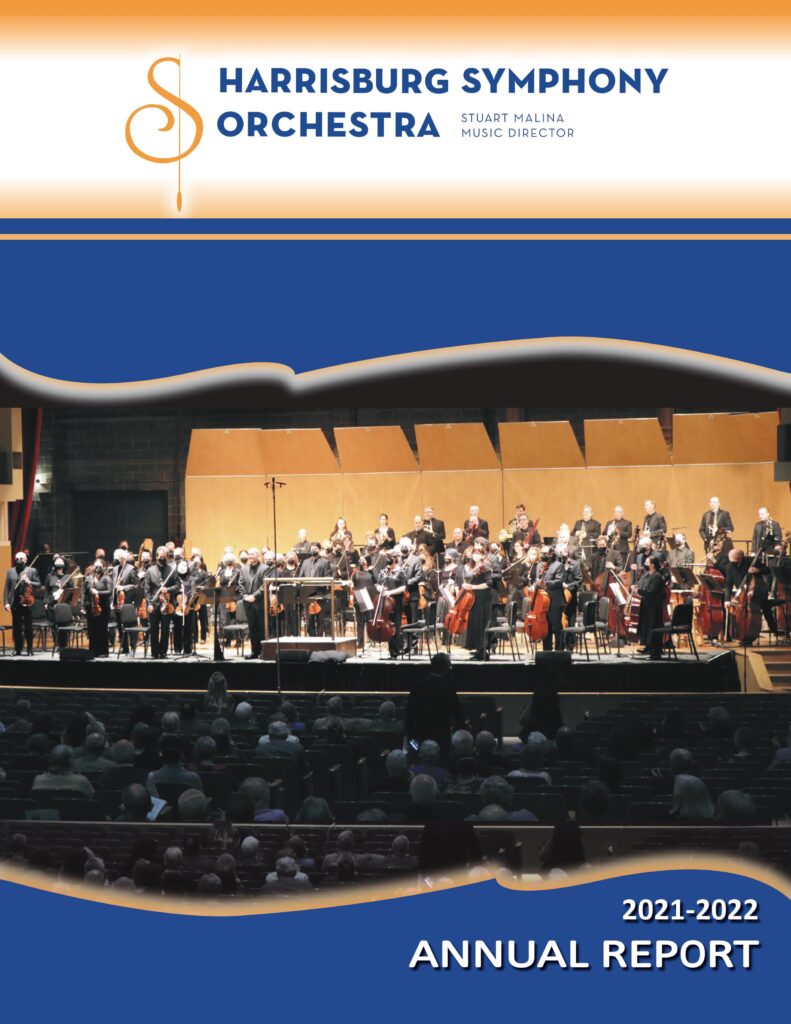 To view the Annual Report, click here.
To view the Harrisburg Symphony Orchestra's 2020-2021 Annual Report, click here.