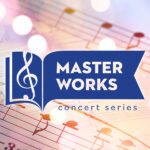 Masterworks Series
Masterworks concerts are performed Saturdays at 7:30 PM and Sundays at 3 PM. The series offers seven pairs of concerts of masterpieces for orchestra by Beethoven, Mahler, Mendelssohn, Mozart, Tchaikovsky, Stravinsky, Brahms, and others, with renowned guest artists.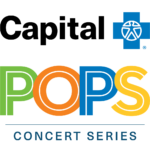 Pops Series
POPS concerts are performed Saturdays at 7:30 PM and Sundays at 3 PM. There are five pairs of POPS concerts throughout the season. The POPS series features music from Broadway, Hollywood, the Jazz Age, ABBA, and more, with some of today's most dynamic soloists.
Young Persons' Concert: Grades 3–8
The Harrisburg Symphony presents two pairs of Young Persons' Concerts each season, normally one in the fall and one in the spring. The programs are designed for students in grades 3-8 who come from all over the capital region and beyond. School groups arrive by bus, by van, by car, and on foot to participate in one of two 45-minute performances.
Youth Symphony
The purpose of the Harrisburg Symphony Youth Orchestras is to enrich the lives of young people within a musical community. We provide the finest possible training, practice and performance opportunities, enabling our students to learn, share and enjoy the power of music.
Summer Concerts
Since its inception in 1931, the Harrisburg Symphony Orchestra has participated in the musical tradition of providing outdoor community entertainment each summer. In the days around the 4th of July, the HSO performs in a variety of regional settings.
Gather your friends and loved ones, grab blankets or lawn chairs, and join us for at least one of the concerts in our FREE Summer Concerts Series.
Purchase Tickets
Tickets to the concerts are available as part of a subscription or may be purchased individually.