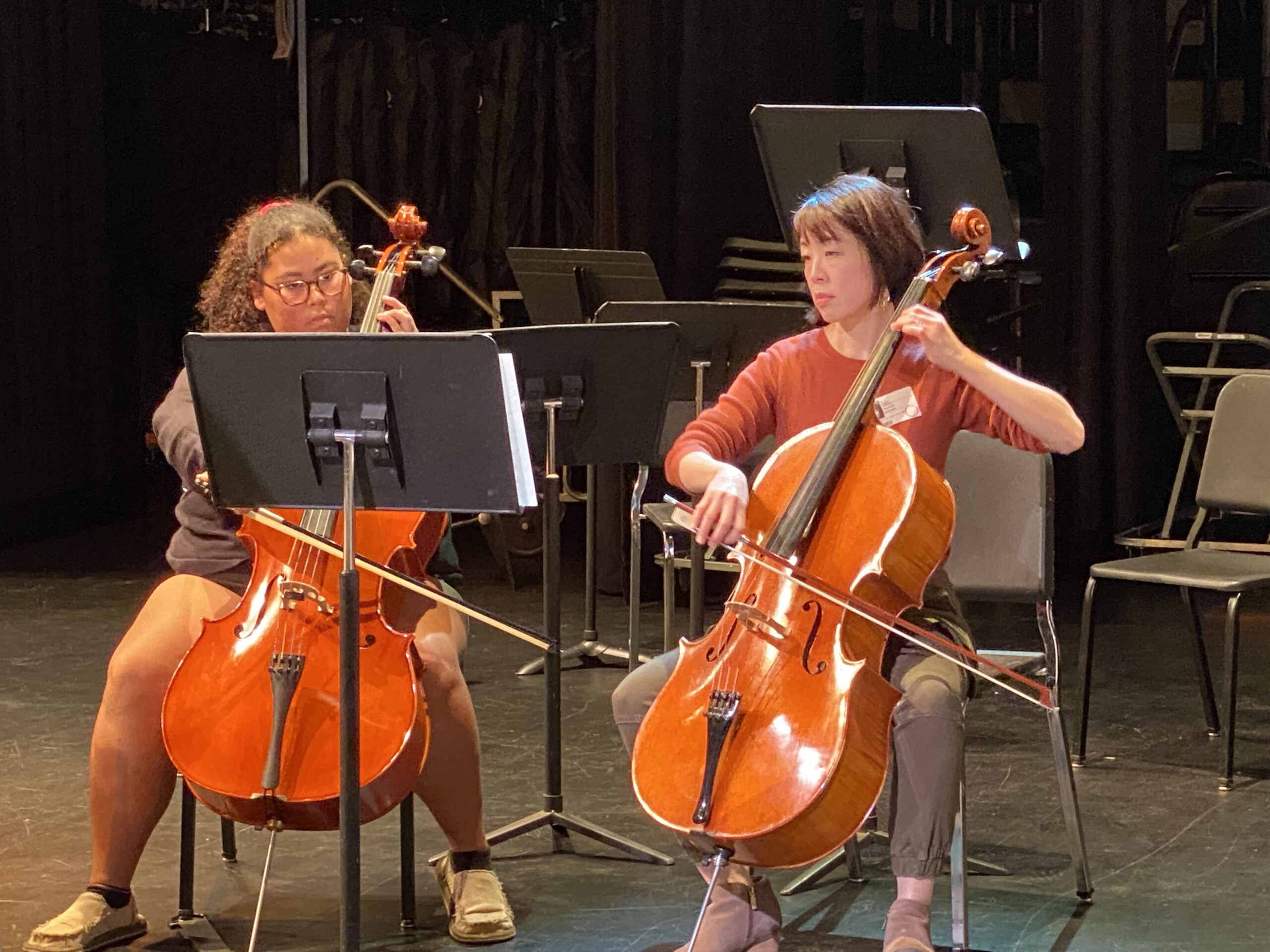 HSO Musician Residency Program
Our Musician Residency Program (MRP) has been in full swing this season! The MRP pairs an HSO musician with a local school music program for the entire season. Our partner schools this season include Central Dauphin High School (Dauphin County), Cedar Cliff High School (Cumberland County), and West Perry High School (Perry County).
During these visits, HSO musicians work directly with teachers and students in various settings, including full ensembles (orchestra, band, jazz band, percussion ensemble), chamber groups, sectionals, and individual lessons. This program allows the HSO to support the work of our teacher partners and develop deeper connections with students and teachers in our community.
Here are some of our favorite moments with HSO musicians Ai-Lin Hsieh, David DiGiacobbe, and Chris Rose with students from Cedar Cliff High School, West Perry High School, and Central Dauphin Ramband.