Harrisburg Symphony Promotes Christina Stetler to Director of Communications & Engagement
Additional team members welcomed at the Youth Orchestra and in the Box Office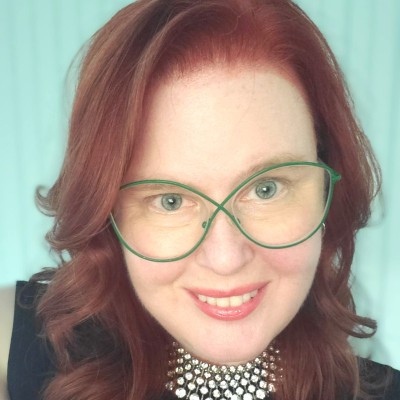 Harrisburg, PA (November 2, 2022) – On November 1, Christina Stetler, formerly Assistant Director of Development at the Harrisburg Symphony, was promoted to a new role as Director of Communications & Engagement.
Stetler will continue to work in development and serve as a liaison with the Symphony Society. Additionally, she will oversee external communications along with patron and donor relationships.
In October, HSO welcomed Michael Gamon as the new Harrisburg Symphony Youth Orchestra Elementary Strings Conductor. Gamon currently chairs the Harrisburg Academy's Department of Fine and Performing Arts and serves as its Director for the Center for Creative Arts. He is professor of viola at Kutztown University and has a passion for training young musicians. Gamon has served on the artistic staff of the Baltimore Symphony Orchestra and as the conductor for the Baltimore Symphony Youth String Orchestra. He has conducted the Greater Baltimore Youth Orchestra's Sinfonia, Sinfonietta, and Bridges Orchestras.
Tatiana Cassetta began her position as Box Office Manager in August. Cassetta oversees HSO box office associates and volunteer corps. She also serves as the administrative coordinator of the Harrisburg Symphony Youth Orchestra.
"The Harrisburg Symphony is well positioned with Chris, Michael and Tatiana on the HSO team as we return to a full season of programming," said Matthew Herren, executive director. "Each brings excellent skills and complementary abilities and, most importantly, an understanding of our relationship with patrons, donors, students and the community at large."
The Harrisburg Symphony Orchestra presents inspiring symphonic music performed by its professional orchestra, along with educational programs for audiences of all ages to enrich the cultural life of Central Pennsylvania. This regional jewel of talent is made up of 75 world-class musicians and led by Tony Award-winning conductor Stuart Malina. The Harrisburg Symphony has been providing symphonic music for the enjoyment of the region for more than 90 years. For tickets and more information about the current season, go to the orchestra's website at harrisburgsymphony.org.
# # #